Are you looking for some literary inspiration? Here are some of the best books for writers--books that offer inspiration, analysis, practical advice on craft, and thoughts on the writing life.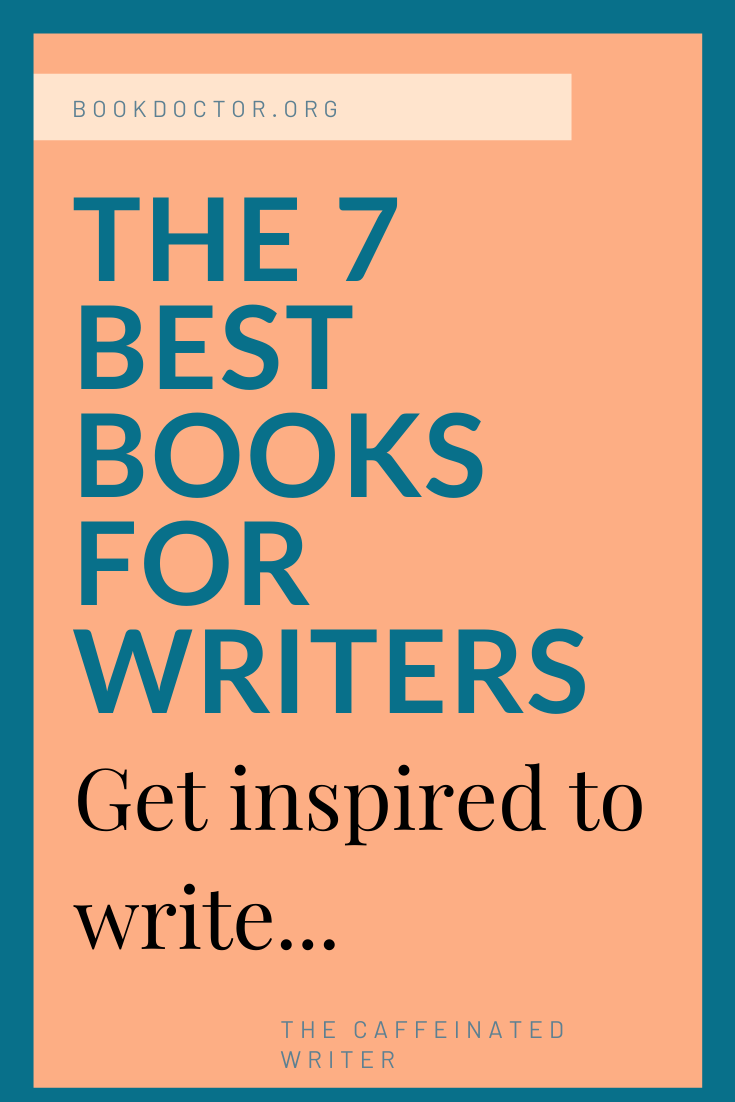 Of course, as wonderful as these books are, no book about writing is a substitute for reading great literature. If you want to write novels or short stories, you must first be an avid, devoted reader of novels and short stories. Read them for the sound, for the story, and for the best possible education in writing. No MFA program or book on writing can prepare you for the craft of writing as well as a lifetime of reading can.
So, first, read great stories and novels from the past and the present. Read poetry. Read long form journalism. Read memoir and biography. Take it all in. Then read these renowned writers for further advice on how it is done:
Plotting and Writing Suspense Fiction, by Patricia Highsmith
You don't have to be a writer of crime fiction or thrillers to learn a great deal from this slim, to-the-point guide on creating suspense in fiction. Highsmith's advice on everything from plotting to getting past "snags" is invaluable to novelists in any genre.
On Writing:A Memoir of the Craft, by Stephen King
By the time I got around to reading this modern classic by one of the most prolific writers of our time, I'd already published three novels. I wish I'd found it sooner! While King's smart, down-to-earth memoir/writing lesson is a must-read for beginning novelists, fiction writers at any stage of their careers will find much to admire and be inspired by. Consider it a crash course in how to write fiction that people want to read.
Letters to a Young Writer: Some Practical and Philosophical Advice, by Colum McCann

McCann received the National Book Award for Let the Great World Spin, and he teaches writing at Hunter College in New York. I love this book because it's inspiring, practical, and brief. Read it from front to back or skip around. In sage vignettes, McCann tackles everything from literary envy to finding a literary agent to writing when you think you're too old to write:
You can't give up on it....You can still pick up the pen long after everyone thinks that you've given up. That's the beauty of it all. You're an athlete of a different type. Your mind doesn't have to retire.
First You Write a Sentence, by Joe Moran

This isn't just a book about what makes a wonderful sentence (although it is that). It's also a book about how sentences lead us into our writing, how sentences guide us to discovery and help an idea become a story. This book is an inspiration for those of us who geek out on language and a primer for anyone who wants to know how a great sentence is made, and why it matters.
Writing Past Dark: Envy, Fear, Distraction, and Other Dilemmas in The Writer's Life, by Bonnie Friedman
According to Friedman, "Successful writers are not the ones who write the best sentences, they are the ones who keep writing." While the other books on this list focus on narrative craft, Writing Past Dark is the book you'll turn to when you feel gobsmacked by your novel, ready to call it quits (and we all get there at some point).
Wired for Story, by Lisa Cron
I don't often recommend books on writing by non-writers. Cron's book is the exception. With a background in the publishing industry and as a story consultant for major television studios, Cronn knows what it takes to tell an entertaining story. She deftly explores the relationship between neuroscience and story, and explains how delivering what the brain wants can make you a better storyteller. This book is about hooking your readers and making them want more. It delves into the science of emotion and provides plenty of nuts-and-bolts advice.
Thirteen Ways of Looking at the Novel, by Jane Smiley
A passionate and erudite exploration of the novels that inspired the author, this book is recommended for the serious novelist who is interested in an in-depth analysis of how certain well-known novels work. At the end of the book, you'll find a list of 100 novels that Smiley recommends for readers and writers. At 570 pages, it's a door-stopper, best consumed over a course of a few months.
Do you want more guidance to supplement your reading and writing life? Join my online novel writing class to learn the craft of fiction writing at your own pace, or write a complete draft of your novel in nine months in Novel in Nine.