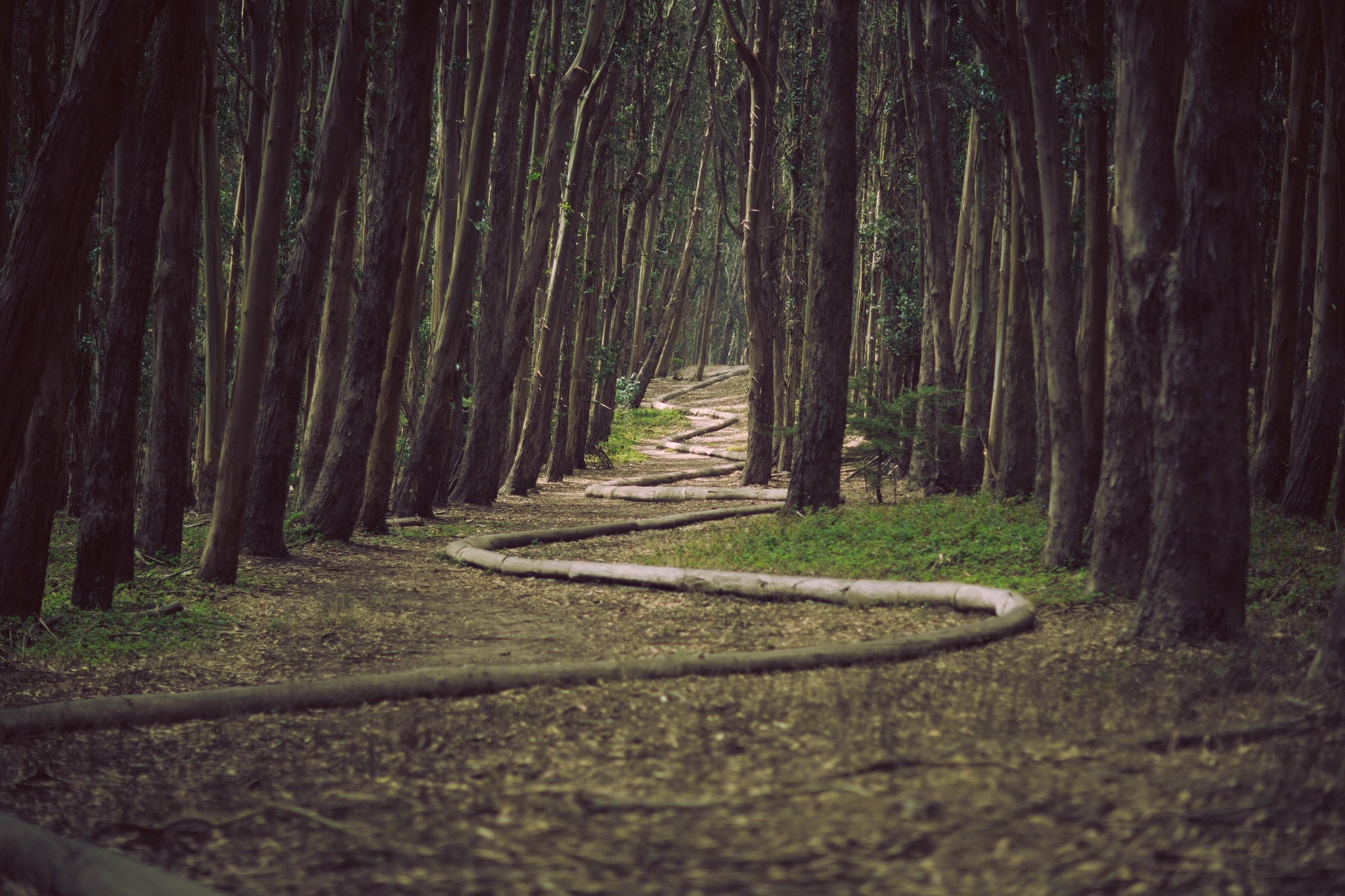 Here's the good news: while books may have a shelf life, writers don't. We don't have to do our best work by the age of twenty, and, in fact, for most of us, our best work will come much later than that. Are you 45 and you haven't yet published a book? 60? 65? No worries.
The path is long because it can be. As long as you are lucid, you can write, and you'll probably get better as you go.
The path is meandering because you will change, and the publishing world will change, and the things you likely want to write about will change.

When I began writing, I saw myself as a writer of short stories. I only started writing a novel after hearing from many agents, in numerous rejection letters, to get back to them when I had a novel.
As it turned out, after writing my first novel, I was hooked. So I wrote another one, The Year of Fog. Practically every publisher in New York City rejected it, and I was ready to throw in the towel. My agent told me to be patient. She assured me it would sell. Then one editor liked it, and the experience of publishing that novel changed my life. It spent six weeks on the New York Times bestseller list and gained me an international audience. The Year of Fogwas followed immediately by No One You Know. It felt like I was on a roll.

But then reality hit. It was six years before I published my next novel, Golden State. During those six years, there were many times when I began to feel that I'd lost my way, that my career had stalled (because it had), that I would never sign another book contract. Last year, The Marriage Pact, my first psychological thriller, was published, and it was sold in 30 languages. I was really glad I hadn't given up. (Although, in truth, I can't imagine ever giving up on writing. I love it too much.)

If there's only one piece of advice I can give you about writing, it's this: If you love it, if it really matters to you, don't give up. It's okay to give up on a particular book or a particular story, or to put it aside for a while, but don't give up on the writing itself.

A couple of my novels found a large audience. A couple of them came and went with no fanfare. There was a period of two years when I published two books in a row, followed by a period of six years when I didn't publish a book at all, followed by a year in which I published two books in one month. By which I mean to say that the path changes. Sometimes it's smooth, sometimes it's bumpy, sometimes you feel lost in the undergrowth, sometimes the vista looks expansive and promising.
What matters is that you keep going. Simply that. Don't stop writing.

Well, actually, maybe you'll stop writing for a few weeks or a few months, because you're having a baby or you started a new job or someone in your family needs a caregiver or you're moving to a new house/new city/new relationship. That's okay. Really—it is—as long as you start back up again.
And that is something I wish I had understood about writing twenty years ago: the path is long and meandering. It's okay to have days when you don't write, and it's okay to have years when you don't publish, and it's okay to have books that don't sell well. Because there will also be days when you do write, and years when you do publish, and, if you're lucky and extremely persistent, there will even be books that sell well.
Your job is simply to write. Get on the path. Stay on it, no matter where it takes you.

Stay motivated with weekly assignments, video lessons and craft advice to help you write your novel. Enroll now in Novel in Nine.
Photo by James Forbes on Unsplash