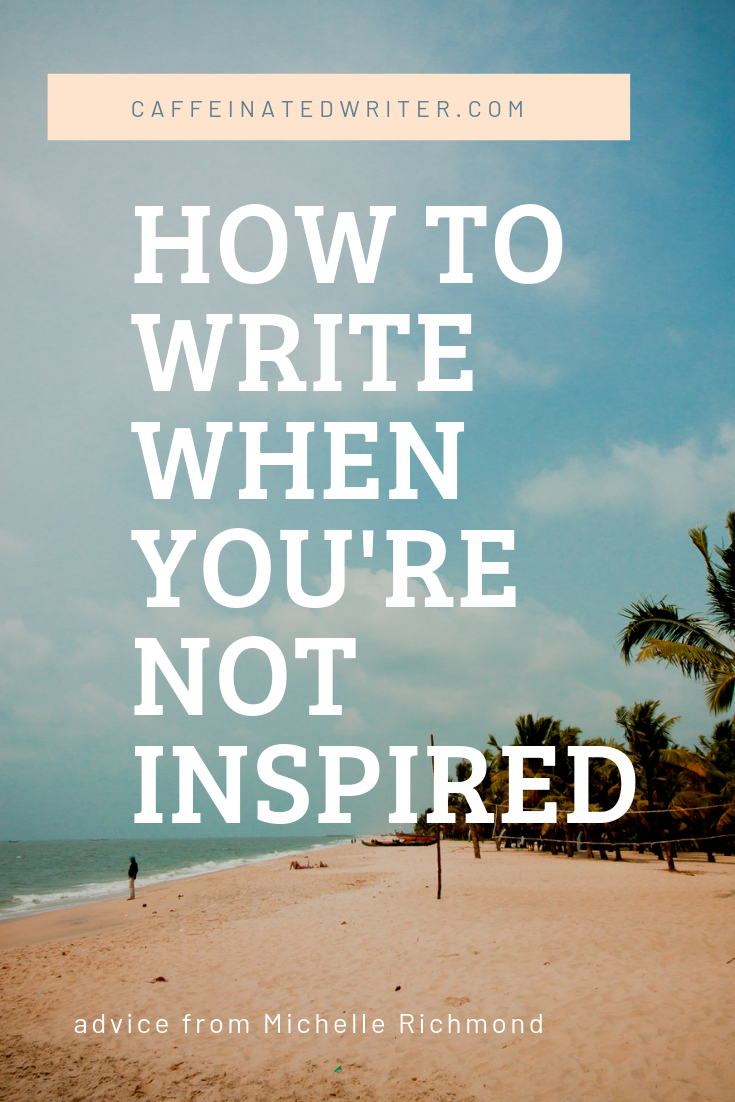 One of the main concerns I hear from writers, especially those working on their first novel is, "I don't like what I'm writing. It doesn't sound the way I want it to."
That's normal. Even with seven books under my belt (plus a couple of novels and many short stories that never saw the light of day), most of what I write in the first draft sounds like, well, a first draft. I end up cutting a lot of sentences before the book makes it out into the world, and I end up revising the rest.
Writing is a process. Perfection isn't the point. Your story or novel, even your paragraph, isn't going to be perfect the first time around. It doesn't have to be. And anyway, perfection is boring.
"I'm not trying to write the perfect novel," you say. "I'm just trying to write a good one." Even a "good scene" can feel unattainable sometimes. There are days when every sentence will feel like labor, days when you'll read back over what you've written and feel defeated. Trust me: that's normal. It's momentary. It will pass.
Consider your writing time a gift to yourself. Consider the writing process an opportunity to grow and discover something new about your story, your style, and your creative personality. Consider it a chance to have fun.
Yes, fun! Writing can and should be fun. Not every day, but some days. Many days even. On the bad days, remember the good ones. There's always another good writing day just around the corner.
Here's a question I pose to every one of my students during the first week of the Novel Writing Master Class: Why are you writing your novel? Why is it important to you at this moment in your life?
I have them put their answer in writing so they can refer to it twelve or thirteen weeks in, when they've careened off a curve or written themselves into a corner or decided they don't really have what it takes to write a novel, even though they've always dreamed of writing one.
Just as your protagonist's motivation drives your novel, your motivation drives your process. If you don't know why you're writing this particular story at this particular time, then the bad days will derail you.
So do this now: write down your why.
Why are you writing this story, this essay, this novel? Why are you writing it

now

?
Or, if you haven't started yet: Why do you want to write this story, this novel, this essay? Why this year instead of next year?
I'll tell you what I tell my students: there will inevitably be days when you think, "This is too hard" or "I don't have the time." Those are the days when you go back to your why. Perfect sentences don't matter, and perfect writing days are hard to come by. What matters is the why.
---
Michelle Richmond is the New York Times bestselling author of five novels, including the Sunday Times bestseller The Marriage Pact, and two award-winning story collections. Her books have been published in 30 languages. Learn the art and craft of novel writing in Michelle's self-paced online novel writing master class. Do you prefer deadlines? Join Michelle in the flagship course Novel in Nine to write and revise your novel in nine months.