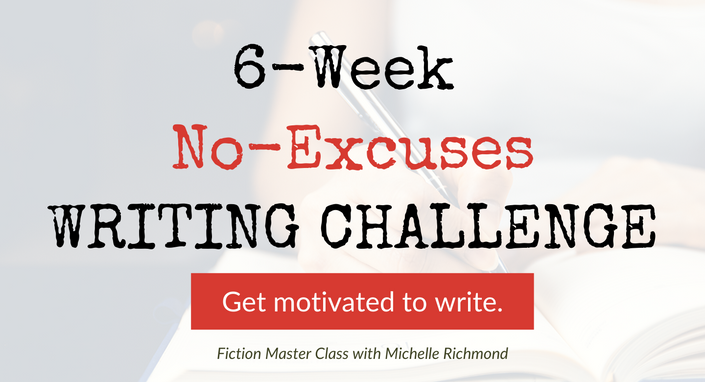 The 6-Week No-Excuses Writing Challenge Begins April 1, 2020.
Do you know what you want to write, but you can't make yourself sit down and write it? Maybe it's a novel, a memoir, or a short story. Maybe you already know the gist of the story, the backbone, the premise. Maybe you don't need lessons on craft or workshops or webinars.
Maybe you just want to write and you need somebody to hold you to it.
That's what the 6-week No-Excuses Writing Challenge is all about. I developed the course after receiving this email from a frustrated writer:
" I. Just. Need. Help. Getting. My. Bottom. In. The. Chair. To. Write."

This writer had been thinking about her novel for years. She knew what she wanted to say. She even knew how she wanted to say it. The sitting down and writing part? That's what was holding her back.
In the 6-Week No-Excuses Writing Challenge, you won't get craft lessons, you won't be sharing your work (unless you want to), and you won't have to schedule time to talk or get out of your pajamas for a video chat.
What you will get is an email and video from me every Sunday and Wednesday for six weeks reminding you, encouraging you, motivating you to write. The email and video will offer inspiration, encouragement, advice from my 20 years as a working writer, and a fair amount of tough love.
You'll also get a weekly discussion area where you can share your challenges, your triumphs, and ask me questions.
Here's the kicker: You'll be required to check in at the end of each week to report how many words you've written.
How will I hold you to it? At the beginning of the course, you'll set your goal according to your schedule and your project. Whether you want to write 1,000 words per week or 5,000 is completely up to you. Using Scrivener, FocusWriter, or another app of your choice, you will simply take a screenshot of your word count progress each week, and you'll share the screenshot in the share space for everyone to see: your fellow writers and me.
Why will this work? If you don't reach your weekly goal, you'll be embarrassed. You'll think about the investment you made in the class, the promise you made to yourself, and the contract you made with me: to write a certain number of words per week. I guarantee this will make you less likely to binge watch the Netflix series Cheer and more likely to sit in the chair and write.
When you change your habits, you'll change your writing life. You won't just complete the class with a stack of new pages, new ideas, and a sense of purpose to carry you through your writing project. You'll also finish with a newfound motivation and a productive, energized writing habit.
What does it cost?
All this motivation and tough love is just $79.
Join us for the 6-Week No-Excuses Writing Challenge, because it feels great to watch the pages pile up.
Your Instructor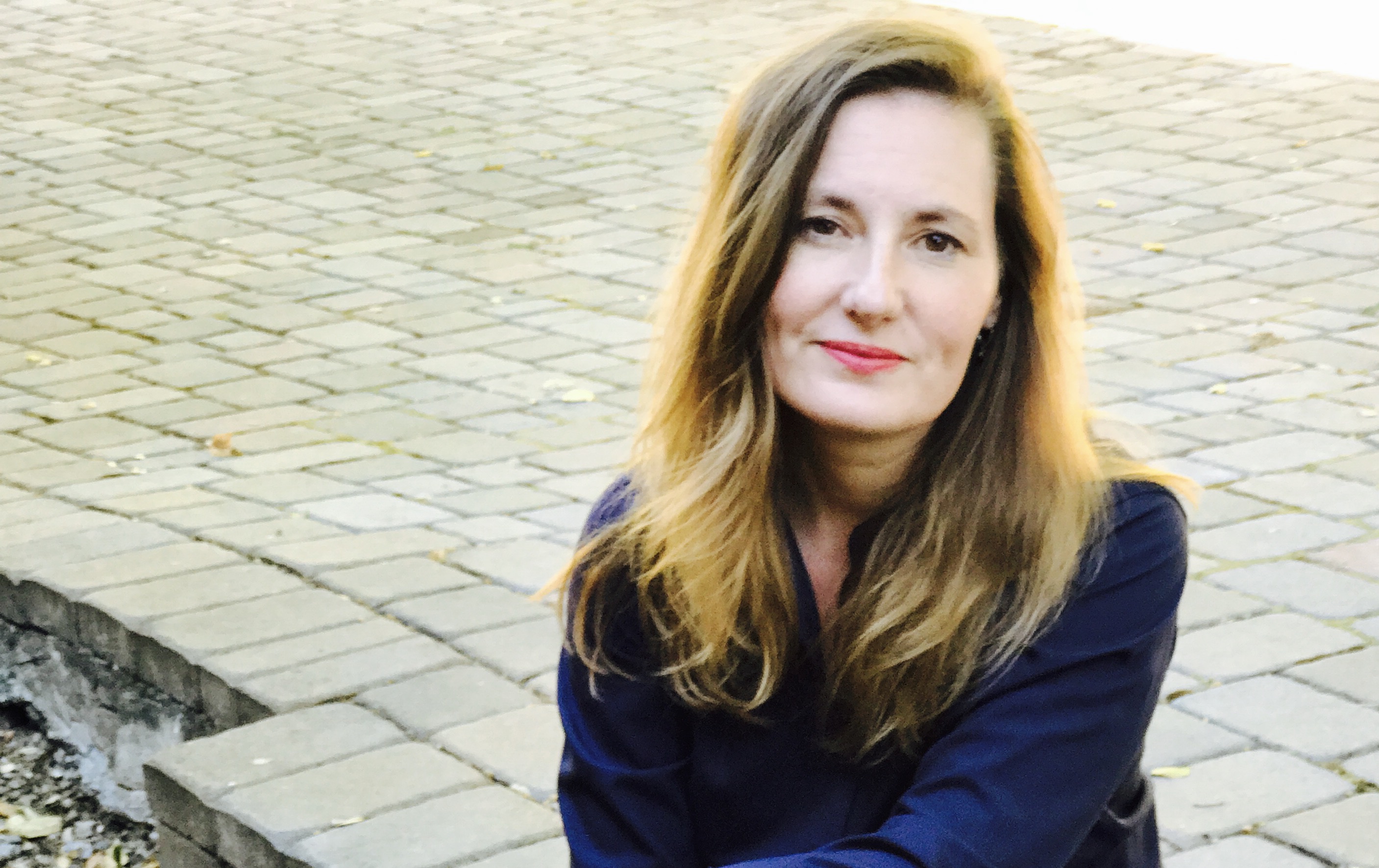 Michelle Richmond is the New York Times bestselling author of five novels and two award-winning story collections. Her books have been published in 30 languages. She has taught in the Masters of Fine Arts programs in creative writing at the University of San Francisco and California College of the Arts and has served as Distinguished Visiting Writer at St. Mary's College of Moraga, Bowling Green State University, and Notre Dame de Namur University. She has also designed and taught novel writing courses online for Stanford Continuing Studies. She is the founder and publisher of Fiction Attic Press. She lives and writes in Paris.
Course Curriculum
Welcome
Available in days
days after you enroll
Frequently Asked Questions
When does the course start and finish?
The course begins on April 1st and ends on May 13th.
What if I'm not that into it?
If you decide you're just not that into it, just contact me by April 7th to receive a full refund.
Is this a workshop or critique course?
No. You won't be sharing your work, only your word count.
Do you offer discounts?
The course is priced specifically to cost enough that you won't abandon the investment you made. However, it's priced low enough that most people who are serious about writing will be able to take advantage of it. The price won't change. There won't be any coupons or promotions, so you know you're getting the best price when you enroll.