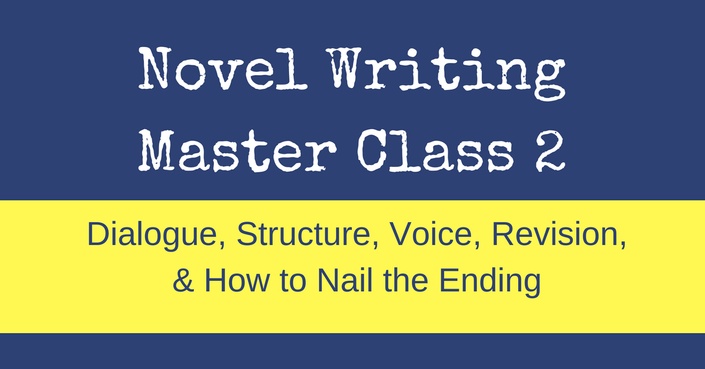 Novel Writing Master Class 2
Dialogue, Structure, Voice, Revision, and How to Write a Great Ending
Enroll in Course
Continuing the Story: Novel Writing Master Class 2
In this follow up to Novel Writing Master Class 1, we'll dive into dialogue, structure, theme and voice, novel endings, and revision.
In this course, you'll learn:
-how to write great dialogue that deepens character and propels the story forward
-how plan your novel using lists and a story chart
-how to find the best structure for you novel
-how to find your own unique voice

-how to use theme to deepen the reader's experience
-how theme and plot work together
-how to end your novel
-how to revise your novel with an eye toward publication
WHAT YOU'LL GET
15 video and written lessons
weekly assignments
ongoing discussion forums
Course Structure: This course includes five modules. Each module consists of instructional videos, written lectures, an assignment, and discussion forums. When you enroll, you receive immediate access to the first module. You'll receive a new module each week. You can access your course at any time, from any device. Students may also submit questions for video response by the instructor. (If you have enrolled in the Novel Writing Master Class Series, all of the modules will become available the moment you enroll).
Goals and Outcomes: You will leave this class with a clear understanding of the intricacies of dialogue, structure, theme, and voice. You will build upon what you learned in Novel Writing Master Class 1, working toward a draft of your novel. We'll end with a module on revision, providing you with clear next steps to take in your novel writing journey.

Who will benefit from this course? This course is suitable for writers who want to begin a novel or continue work on a novel-in progress. No previous writing class experience is required.
This course is the second course in the Novel Writing Master Class Series.
To begin at the beginning, enroll in Novel Writing Master Class 1: Character, Description, Point of View, and Suspense. If you already want to focus solely on plot, enroll in PLOTTING THE NOVEL, the second course in the series.
Do you want to learn the basics of narrative craft before jumping into a novel? Start with MASTER THE SHORT STORY: The Fundamentals of Fiction, an 8-week introductory-level course in which you'll learn the fundamentals of narrative craft and write a story for publication.
Your Instructor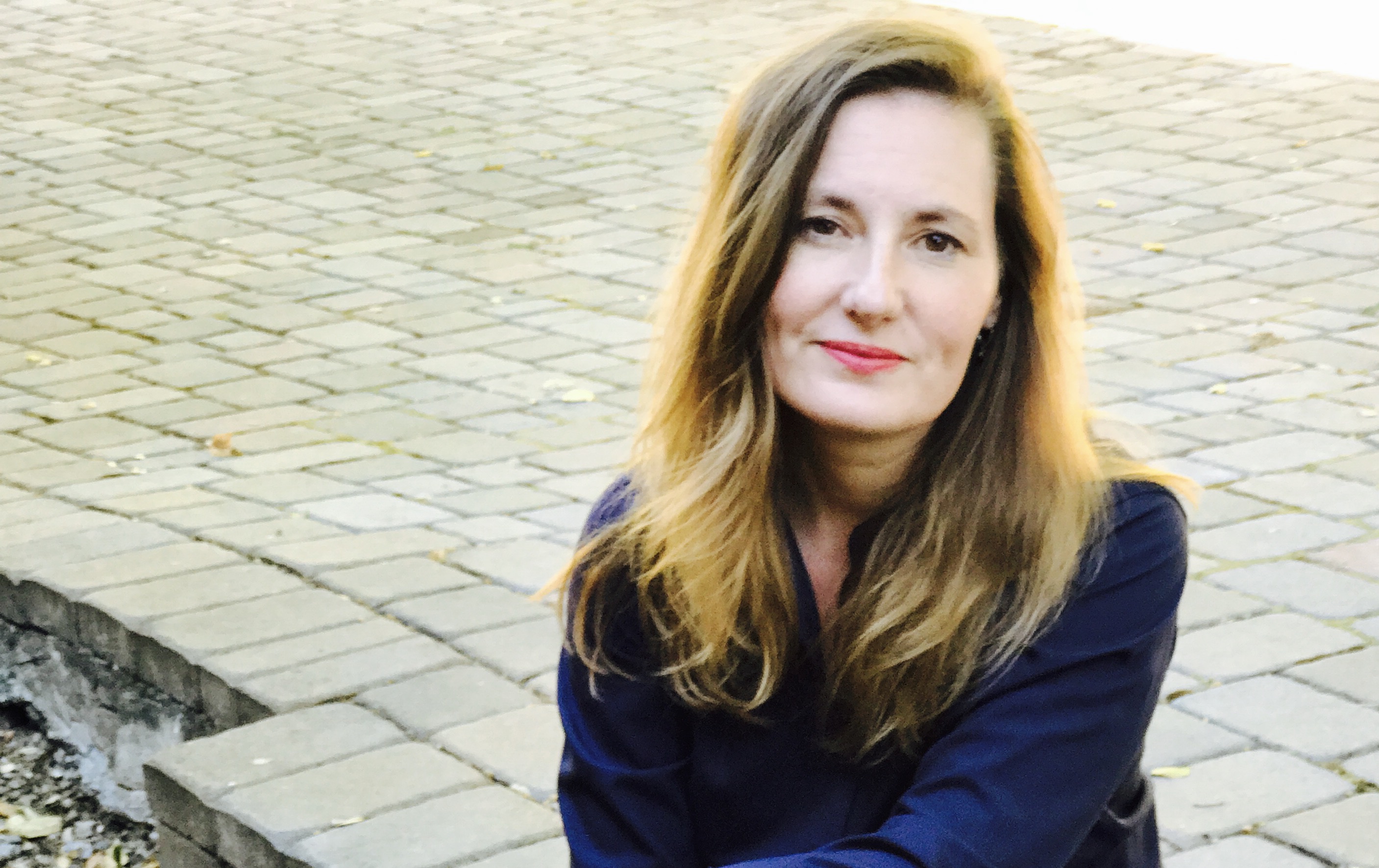 Michelle Richmond is the New York Times bestselling author of six novels and two award-winning story collections. Her books have been published in 30 languages. She has taught in the Masters of Fine Arts programs in creative writing at the University of San Francisco and California College of the Arts and has served as Distinguished Visiting Writer at St. Mary's College of Moraga, Bowling Green State University, and Notre Dame de Namur University. She has also designed and taught novel writing courses online for Stanford Continuing Studies. She is the founder and publisher of Fiction Attic Press.
A NOTE FROM MICHELLE
How much time have you spent wanting to write a novel? How much time have you spent wishing your manuscript would come together? How often have you felt that you've written yourself into a corner, or that you have a great idea but you just can't quite figure out the best way to tell it?
When I completed my MFA program in the late nineties, I had a few published stories but no idea how to write a novel. I had learned craft at the micro level, as so many MFA students do, analyzing short stories line by line. What I hadn't learned was how to construct a novel, how to tell a long story that would draw readers in and keep them turning pages.
I designed this course based on my experiences writing and publishing five novels,as well as teaching for many years in Masters of Fine Arts programs in Creative Writing. I've written a novel that quietly fizzled, selling fewer than 10,000 copies, and I've written a novel that sold more than half a million copies. The ups and downs of my publishing career, combined with my years of teaching, have allowed me to see writing from many angles, and have given me the opportunity to think about what makes for a successful novel--both critically and in terms of readership. Over the years, through thousands of hours of trial and error, I have learned how to craft a plot that attracts publishers and engages readers. In this course, I share those techniques with you.

Join us, and make 2017 the year you commit to writing your novel.