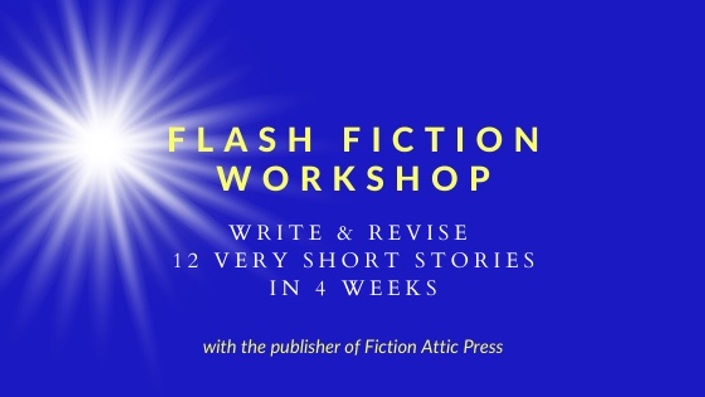 Flash Fiction Workshop
Learn to write flash fiction. Write 12 stories in 4 weeks. Begins April 3, 2022
Enroll in Course
Do you want to learn to write flash fiction? Flash fiction--very short stories-- are just as fun to write as they are to read. Writing flash fiction is also a great way to break into publishing. In the four-week flash fiction intensive, you will read and write stories of 750 words or fewer.

April 3 - May 2, 2022
You will get a new video and written lesson every week. You'll also get daily reading suggestions and writing prompts.
You will write three flash fictions per week for four weeks, and submit one story per week to the class. This is a workshop course: you will receive peer feedback on four different stories, and you will receive instructor feedback on eight stories. You will also read and comment on student submissions.
Live Workshops: We will meet live by Zoom once a week for one hour on Tuesdays at 11 a.m. PT, 2 pm ET to discuss student work. Our first workshop will be during week two on April 12, give you time to write a few stories before we meet. All sessions will be recorded for playback if you cannot attend.
Live Workshop dates: April 12, April 19, April 26, May 3
If you can't attend live sessions: Just choose the non-workshop option of this course at checkout. You will still get written instructor feedback on four stories, but you will not give or receive peer feedback.
If you've ever wanted to write short stories, but don't think you have the time, or if you've heard about flash fiction but don't really know what it is, this class is for you!
Recommended Texts
Short: An International Anthology of Five Centuries of Short Stories, Prose Poems, Brief Essays, and Other Short Prose Forms, edited by Alan Ziegler
Flash Fiction Forward: 80 Very Short Stories, edited by James Thomas and Robert Shapard

Flash! Writing the Very Short Story, by John Dufresne
Frequently Asked Questions
When does the course start and finish?
The course starts on April 3rd and ends May 2nd. You will have access to all of the materials for six months. However, the discussions will only be live through May 2nd.
How long do I have access to the course?
You have access to this course for six months.
Can I do the Flash Fiction Intensive as a self-paced course?
Yes, if you want to do this as a self-paced course, just choose the non-workshop option. Although you will receive the lessons and assignments at the beginning of each week, you will have access to the course for six months.
Your Instructor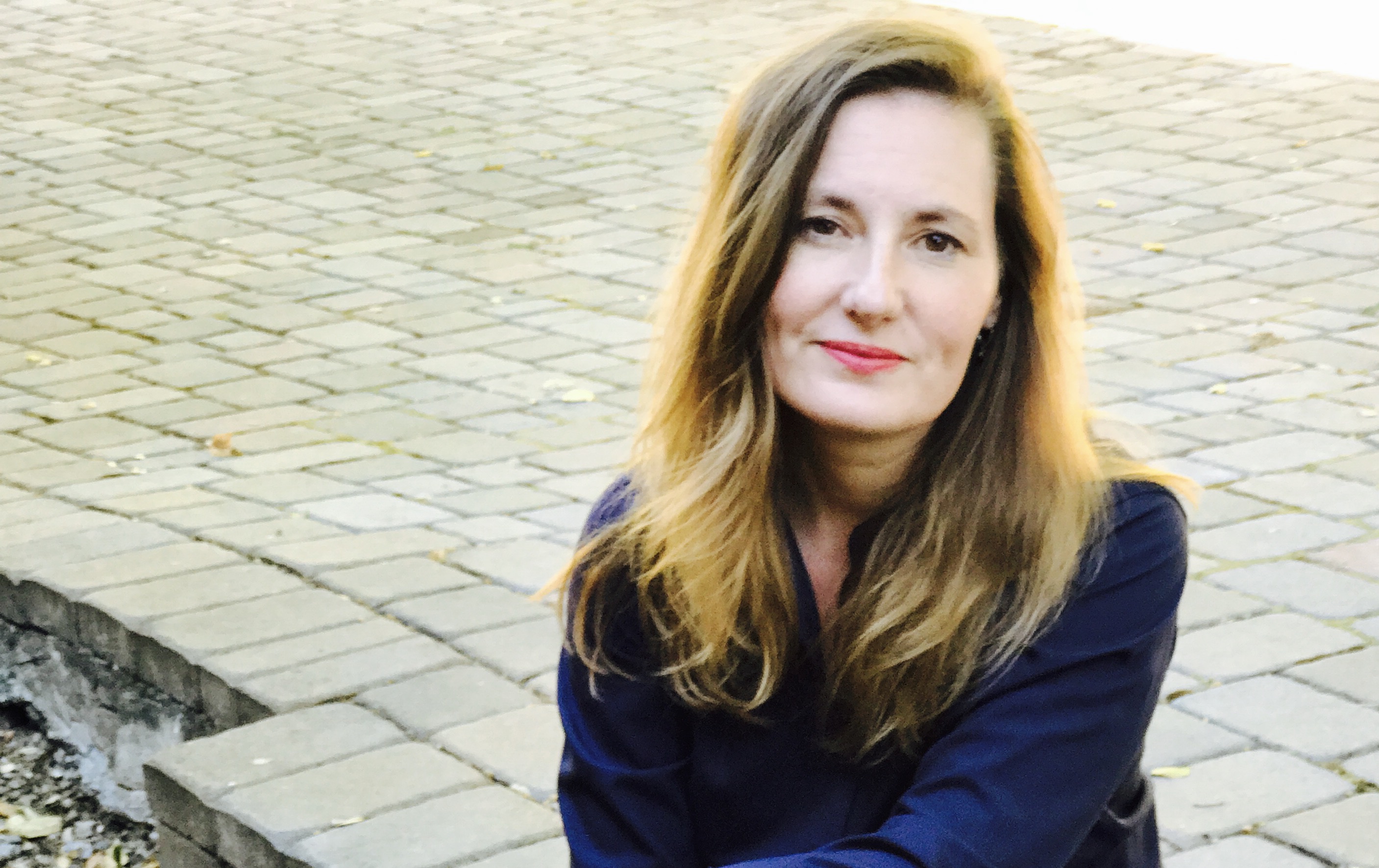 Michelle Richmond is the New York Times bestselling author of six novels and two award-winning story collections. Her books have been published in 30 languages. She has taught in the Masters of Fine Arts programs in creative writing at the University of San Francisco and California College of the Arts and has served as Distinguished Visiting Writer at St. Mary's College of Moraga, Bowling Green State University, and Notre Dame de Namur University. She has also designed and taught novel writing courses online for Stanford Continuing Studies. She is the founder and publisher of Fiction Attic Press.