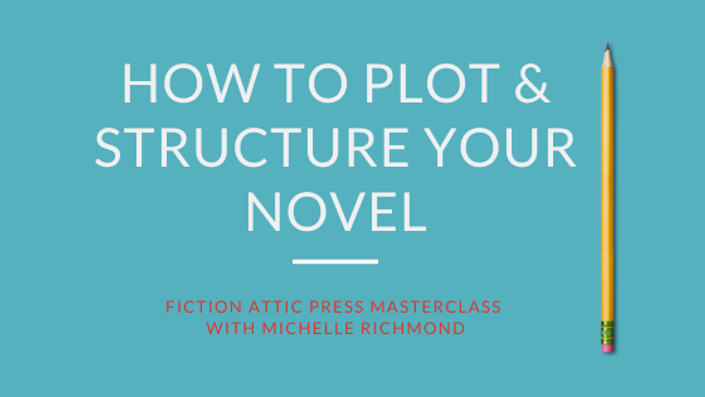 The Art of Plot: How to Plot and Structure Your Novel
Learn how to plot and structure your novel in this 9-week masterclass.
Enroll in Course
Learn how to plot and structure your novel in this 9-week master class, taught by a New York Times bestselling author and veteran writing teacher.
Whether you're writing a literary novel, a compact detective novel, a YA novel, or a nail-biting thriller, you need to understand plot.
DATES: Dec. 7 - Feb. 15, 2021
Join in the discussions at any time. There are no live meetings, so you can fit the course around your schedule. There will be no class the week of Dec. 21-Dec. 27th.
In this course, you will learn
how to write compelling scenes
how to craft a strong subplot
how to write a great first chapter
how to write a dramatic climax
how to end your novel
how to develop your plot in a logical but surprising way
how to create a story chart to guide you through the novel
how to use screenwriting principles for a solid structure
how to pace your novel
how to create suspense in any genre
The course consists of nine modules. Each module includes video lectures, written lessons, and assignments to help you put what you've learned into action, as well as a discussion forum so you can ask questions of the instructor.
You'll receive a new module each week, with an email announcement to keep you on track. You will have access to all course materials for one year, so you can revisit the lessons at any time.
HOW IS THIS COURSE DIFFERENT from other online courses in novel writing?
In HOW TO PLOT AND STRUCTURE YOUR NOVEL, we focus on the nuts and bolts of novel plot. You'll walk away with solid, practical information on how to create your story arc, how to write your first chapter, how (and when) to introduce plot twists, how to construct a subplot, and how to write a riveting climax and a conclusion that is worthy of your story.
You will get step by step guidance on how to craft a plot that keeps readers turning pages.
Includes 18 video lessons, 10 written lessons, novel planning worksheets, a story chart template, and discussions.
Course Structure: Each week, you'll receive instructional videos, a written lecture, and an assignment. You can access the materials at any time, so if you're away for a week, you'll be able to catch up.
Goals and Outcomes: You will leave this class with a clear understanding of various methods of plot development, as well as a map for completing your book.
Origins: I designed the lectures based on my experiences writing and publishing five novels, including a New York Times bestseller, as well as teaching for many years in Masters of Fine Arts programs in Creative Writing. Over the years, through thousands of hours of trial and error, I have learned how to craft a plot that attracts publishers and engages readers. In this course, I share those techniques with you.
Readings: We'll be using Patricia Highsmith's classic suspense novel, The Talented Mr. Ripley, to analyze certain aspects of plot development. Every module includes additional recommended novels for study in various genres, as well as links to pertinent essays on craft.
This course is available either with or without critique. If you opt for critique, you will submit up to 7,500 words of your novel for critique from the instructor. If you're not sure you want critique, you can enroll in the non-critique option and add the critique at any time.
All students have access to all video and written lectures, as well as discussion forums.
This course is suitable for writers who want to begin a novel or continue work on a novel-in progress.
WHAT STUDENTS ARE SAYING
What do you like most about this course? "Michelle's transparency about the writing process...An informative and affordable course." - Rhonda Filipan
I've been feeling "stuck" for a while and this course really helped me to see how I can move forward with my writing. Faatimah H.

I needed those eight weeks with Michelle. I needed the kick in the pants, because my writer's block was becoming a nuisance. I needed the camaraderie of other writers, to get out of my little cave. I needed to hear encouraging words from strangers regarding what I was doing. ~Joanne Huspek (Read her entire post, What I Learned From Michelle Richmond, on her blog).

Student feedback from Michelle's 2016 continuing education course in plotting the novel
Michelle Richmond was an inspired choice for this course. She shared insightful knowledge and personal experience from learning the art of plot herself. The lectures were well plotted themselves and were accompanied with podcasts and videos that added richness to the material and community to the group. The content was comprehensive and the references were spot on. The pacing was brisk and brimming with surprising and savvy guidelines.
---
I was amazed at the amount of material Michelle shared with us. She was extremely generous in finding relevant material online, in articles, and excerpts from books that were very helpful. She was highly organized.
---
I thought Michelle Richmond did an extremely wonderful job in creating an inspiring learning environment. She responded to questions and comments efficiently and her suggestions were knowledgeable and encouraging. I appreciated the extra effort she put into her weekly lessons especially the podcasts and videos. I would definitely take any other class she teaches!
Your Instructor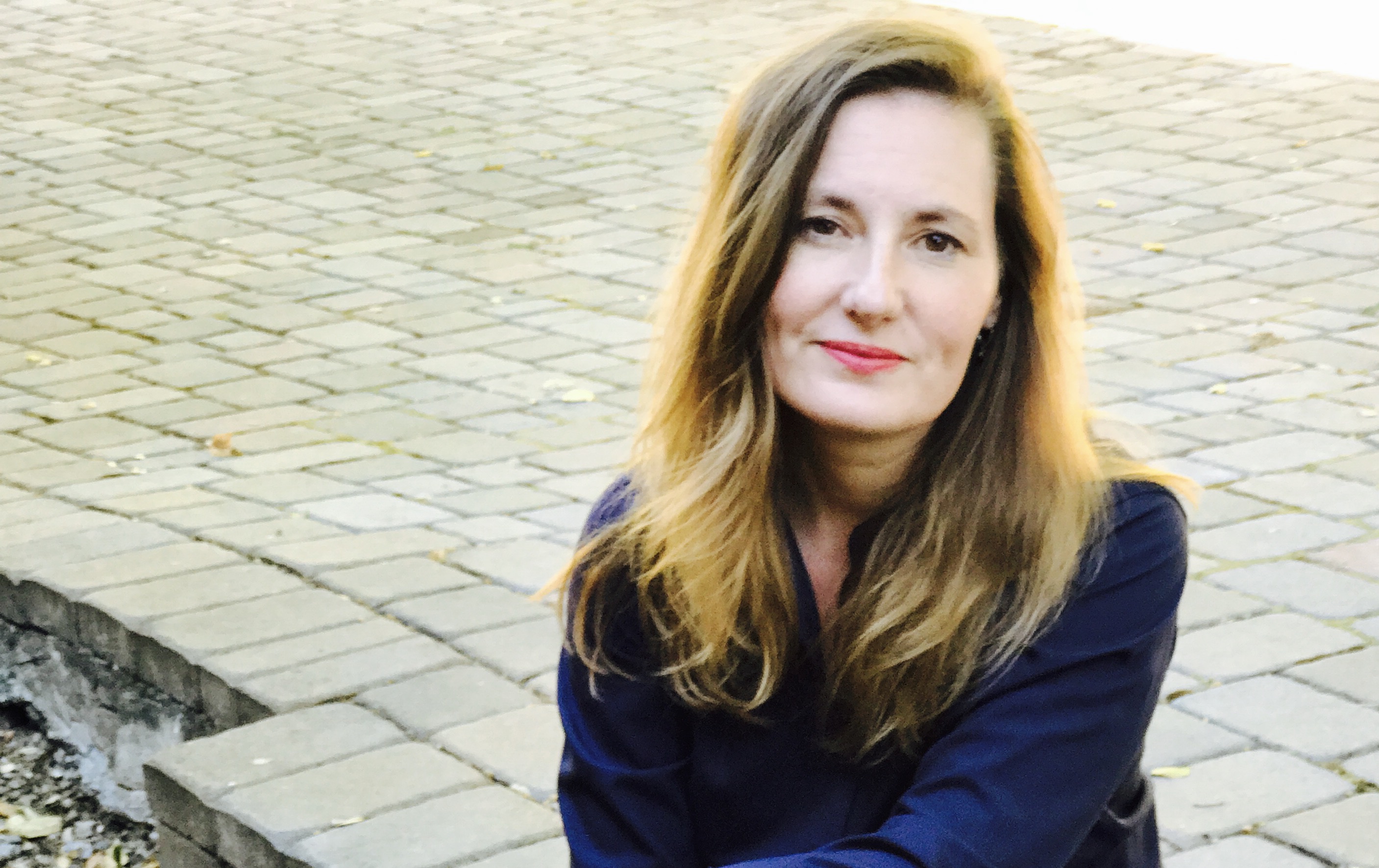 Michelle Richmond is the New York Times bestselling author of six novels and two award-winning story collections. Her books have been published in 31 languages and optioned repeatedly for film and television. She has taught in the Masters of Fine Arts programs in creative writing at the University of San Francisco and California College of the Arts and has served as Distinguished Visiting Writer at St. Mary's College of Moraga, Bowling Green State University, and Notre Dame de Namur University. She has also designed and taught novel writing courses online for Stanford Continuing Studies. She is the founder and publisher of Fiction Attic Press.
Frequently Asked Questions
How long do I have access to the course?
You have unlimited access to this course for one full year after enrollment.
What if I am unhappy with the course?
If you are unsatisfied with your purchase, contact me within 15 days for a full refund.
Do I need to be available at certain dates and times?
No, all course materials are available 24/7, so you can do them according to your own schedule. There are no live meeting times for this course.
All contents of this course, including written and video lectures, the course syllabus, downloads, workbooks, worksheets, and course description are under copyright by Michelle Richmond. No part of this course may be reproduced or distributed in any way, for any purpose.