This class is now closed for enrollment. Please proceed to the 2020 session of Novel in Nine.
Learn your craft, bond with other creative people, and grow as a writer. Get your novel on the page in 2019!
So you want to write a novel, but you don't know how to begin. Or maybe you've tried writing a novel in the past and have never gotten past Chapter 3. In Novel in Nine, you will write a complete draft of your novel in eight months and devote the ninth month to revision. Instead of a burst of activity followed by months of stalemate, you'll take the slow and steady approach. At the end of nine months, you will have a solid novel of 80,000 words.
In Novel in Nine, you get guidance, inspiration, community, and accountability...so you can stop spinning your wheels and finally get your novel on the page.
What you will learn and accomplish in Novel in Nine:
We will begin by focusing on your novel's protagonist, inciting action, setting, and point of view. Then we will work on introducing progressive complications, additional characters, new plot points, and subplots. We will also be investigating theme and characterization in your novel, with an emphasis on how theme drives plot and how the choices characters make reverberate throughout the novel. During the last two weeks of August, you will write the final chapter. As we progress, I will tailor assignments and lessons to address student needs and concerns.
What you get when you join Novel in Nine:
Each week from January through August, you will receive an assignment to help you write a specific scene or chapter. You will write 2,500 words per week, which you can break up in any way you wish.
Write about 360 words every day
Write 500 words, five days per week
Write about 1,250 words, two days per week
Write 2,500 words, one day per week
I encourage you to find the writing rhythm that works best for you, whether that means taking 45 minutes early every morning to write 360 words, or setting aside a big chunk of time on the weekend to write an entire chapter in one sitting.
Month nine will be dedicated to revision. Instead of writing new material, you'll approach what you've written with an objective eye, revising for plot, character development, point of view consistency, and more.
Throughout the course, you will have access to active discussion forums, videos, and craft guides. All assignments and lectures will remain online as soon as they are posted, so, if you miss a week or two, you can go back and catch up.
Assignments are posted on Sunday of each week. You will receive email notification each time a new assignment is posted.
Monthly webinars: At the beginning of each month, join me for a live webinar, in which we'll discuss process, craft, and student progress. You can submit your questions for the webinar beforehand, or you can ask them in the chat during the webinar.
Videos: Short videos throughout the course will offer encouragement and practical advice.
End-of-month check-ins: I'll be checking in with you by email at the end of each month to see how many words you've written. Why? When it comes to writing your novel, accountability is key!
Student Feedback Optional: This is not a workshop course and you will not be submitting your completed assignments to the instructor for critique. The purpose of this course is to keep you motivated to get your novel on the page. However, you can informally share your work with your peers for feedback if you wish to do so.
Class size is limited. After the class is full, additional students will be waitlisted.
This course begins on January 1, 2019 and ends on September 30, 2019. You will have access to your course materials for two full years. If you miss a couple of weeks, no worries! The material will be available for you to catch up when you return.
Why now is the right time to start your novel:
How much time have you spent thinking about writing a novel? How often have you started a novel, only to hit a brick wall?
Your time is valuable, and your goal of writing a novel is achievable. Novel in Nine provides you with the tools, incentive, accountability, and community you need to complete your novel in exactly nine months.
Your Instructor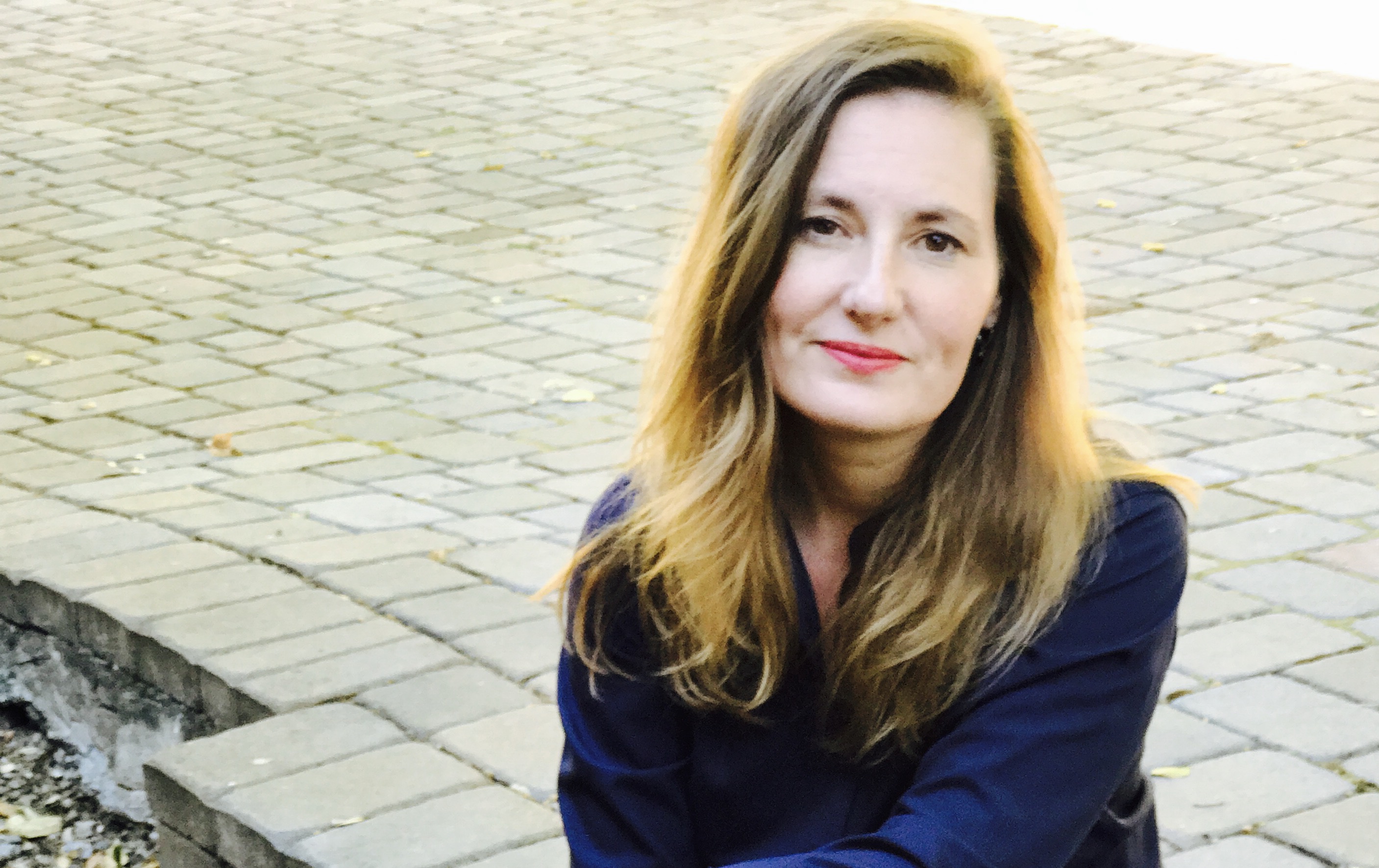 Michelle Richmond is the New York Times bestselling author of five novels and two award-winning story collections. Her books have been published in 30 languages. She has taught in the Masters of Fine Arts programs in creative writing at the University of San Francisco and California College of the Arts and has served as Distinguished Visiting Writer at St. Mary's College of Moraga, Bowling Green State University, and Notre Dame de Namur University. She has also designed and taught novel writing courses online for Stanford Continuing Studies. She is the founder and publisher of Fiction Attic Press. She lives and writes in Paris.
Frequently Asked Questions
When does the course start and finish?
The course begins on January 1, 2019 and ends on September 30, 2019.
How long do I have access to the course?
After enrolling, you have unlimited access to this course for two years - across any and all devices you own.
What if I change my mind?
I want you to be happy. If you are unsatisfied or the timing just isn't right for you, contact me within the first 30 days for a full refund. If you are on the monthly plan, please contact me to cancel.
Do I need to have an outline to start this course?
No, all you need is the desire to write a novel. Some participants will begin with a novel in mind, others will begin with a partial draft, some will begin with an outline, and some will begin with an entirely blank slate. I'm here to support you no matter where you begin.
Is this a workshop course?
This is not a critique or workshop course. You will receive word count check-ins from the instructor but you will not be submitting your work for critique. The purpose of this course is to inspire you and keep you motivated to get your words on the page.
I've already written part of my novel. Can I still take this course?
Absolutely! If you have a novel-in-progress, you can use the lessons and assignments to work through, expand, and streamline existing scenes. The assignments will help you discover new pathways in your novel and strengthen the existing structure. We have participants who have already completed a draft, as well as participants who are starting from scratch and others who have written a few chapters. We'll meet you where you are.
Why nine months? A typical novel is about 80,000 words. Nine months gives you the ideal amount of time to achieve the goal of writing 80,000 words. By breaking the big task of writing a novel into weekly small tasks, you will make real, recognisable progress that will keep you motivated. 2,500 words per week is manageable for most writers without being overwhelming. At the end of each month, you will have made serious progress on your novel.

Nine months is long enough to go deep and write a compelling story driven by complex characters, and it's short enough that you will stay motivated and engaged.

Make your time count in 2019, and join me for Novel in Nine!