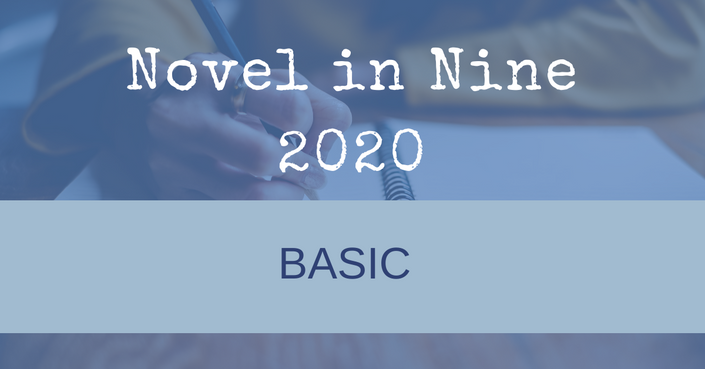 Make 2020 the year of your novel. Get accountability, inspiration, advice, and comprehensive weekly lessons to help you build your novel from the ground up.
Face the blank page with confidence.
Do you want to write a novel? The blank page can be intimidating, but it doesn't have to be.
In Novel in Nine, you will write a complete draft of your novel in eight months and devote the ninth month to revision. Instead of a burst of activity followed by months of stalemate, you will take the slow and steady approach. At the end of nine months, you will have a solid novel of about 80,000 words.
You will get guidance, inspiration, and accountability, as well as dozens of practical lessons and one-on-one encouragement from an internationally bestselling author and veteran writing teacher.
What you will learn and accomplish in Novel in Nine:
You will begin by focusing on your novel's protagonist, inciting action, setting, and point of view. Then you will work on introducing progressive complications, additional characters, new plot points, and subplots. Because the middle is often the most difficult part of a novel, you will receive guidance and inspiration to help you tackle your novel's middle distance and push your plot and characters through to a logical but surprising and satisfying end.
WHAT YOU GET WHEN YOU JOIN NOVEL IN NINE BASIC
Weekly Lessons and Assignments: Each week, you will receive a written and video lesson, plus an assignment to help you write a specific scene or chapter or complete a specific task. You will write about 2,500 words per week, which you can break up in any way you wish--whether you want to write 360 words every day or have one marathon writing session per week. All assignments and lectures will remain online, so if you miss a week or two, you can go back and catch up.
Videos: Videos throughout the course will offer encouragement and practical advice.

End-of-month check-ins: I'll be checking in with you by email at the end of each month to see how many words you've written. Why? When it comes to writing your novel, accountability is key!
A course designed and taught by a bestselling author and veteran writing teacher: This course is taught by a working writer with extensive teaching and publishing experience. Scroll down to see the instructor bio.
Month nine will be dedicated to revision. Instead of writing new material, you will approach what you've written with an objective eye, revising for plot, character development, point of view consistency, and more.
This is the Basic option of Novel in 9. You have access to all written and video lessons and assignments, but you will not participate in discussions and webinars. If you prefer an interactive experience with ongoing discussions and live webinars, choose Novel in 9 Premium.

What Writers are Saying About Novel in Nine
"Novel in Nine was much more than a "class" for me, it was a transformation. I had tried for years and years to write a novel, always unsuccessfully. Under Michelle's guidance, I was able to complete my first novel, in a seamless, uncomplicated, and manageable workflow. Her experienced directives help me move through my writing to that final goal. I am forever grateful for this class, and for Michelle's help. I'd do it again." Polly K.
"Novel in Nine was even more than I had expected. Who would imagine I would write a full 75,000-word first draft of a novel in only nine months? This class was always a bright spot in my week. Michelle has top-notch writing expertise and teaching skills, and she is generous with her time and input. She and the other serious-writer classmates provided valuable feedback and motivation. Novel in Nine was the perfect way to make novel writing a priority, and get to THE END in a timely way." Kathy B.
"I'm blown away. I'm vastly enjoying meeting all of these creative minds." - Josh C.
"This class is keeping me motivated to get the words on the page! Enjoying the recommended topics - they keep me going." Kathy B.
"I'm really happy to have found this course. Your class has encouraged me to: 1) write in the living room, (wait, I can do that? on the couch?), which morphed to 2) oh, goodie, I can write in bed, yay. 2) I am also daring myself to be really productive in 30 to 45 minutes, which has been a real pleasure, results in so many surprises in the writing, and is more manageable...I really like the exercises and am delighted at what is coming up." - Ellen S.
"I'm encouraged by the idea of taking it paragraph by paragraph and not overwhelming myself with the idea of creating the whole. I also am telling myself to have fun instead of...telling myself 'I have to write a novel today!" -Madeleine K.
"I found Novel in Nine to be a comprehensive step-by-step method of completing a novel in nine months...Novel in Nine is thoughtful, with specific direction, some homework (not overwhelming!), and encouraging feedback from Michelle and from the other participants in class. The pace is steady and the deadlines don't feel rushed or drastic. I would definitely recommend the class to all writers, and to especially those who are experiencing hiccups, writers' block, or self-doubt." Joanne H.

"The organization you offer in this program is really helping me structure and flesh out the book and it's feeling really helpful. Thank you!" Allyson P.
"I had never done any writing before and was incredibly nervous. However what I found was a very supportive inclusive group of people at all stages of writing. Michelle's course is easy to follow and she was always there for encouragement and support. I highly recommend the Novel in Nine course." Kelly Elise
"The course is giving me great structure and discipline. The lessons are making me think like a writer... I have the wind at my back...I have learnt more about my story and characters and I owe that all to you." ~Colin M.
Your Instructor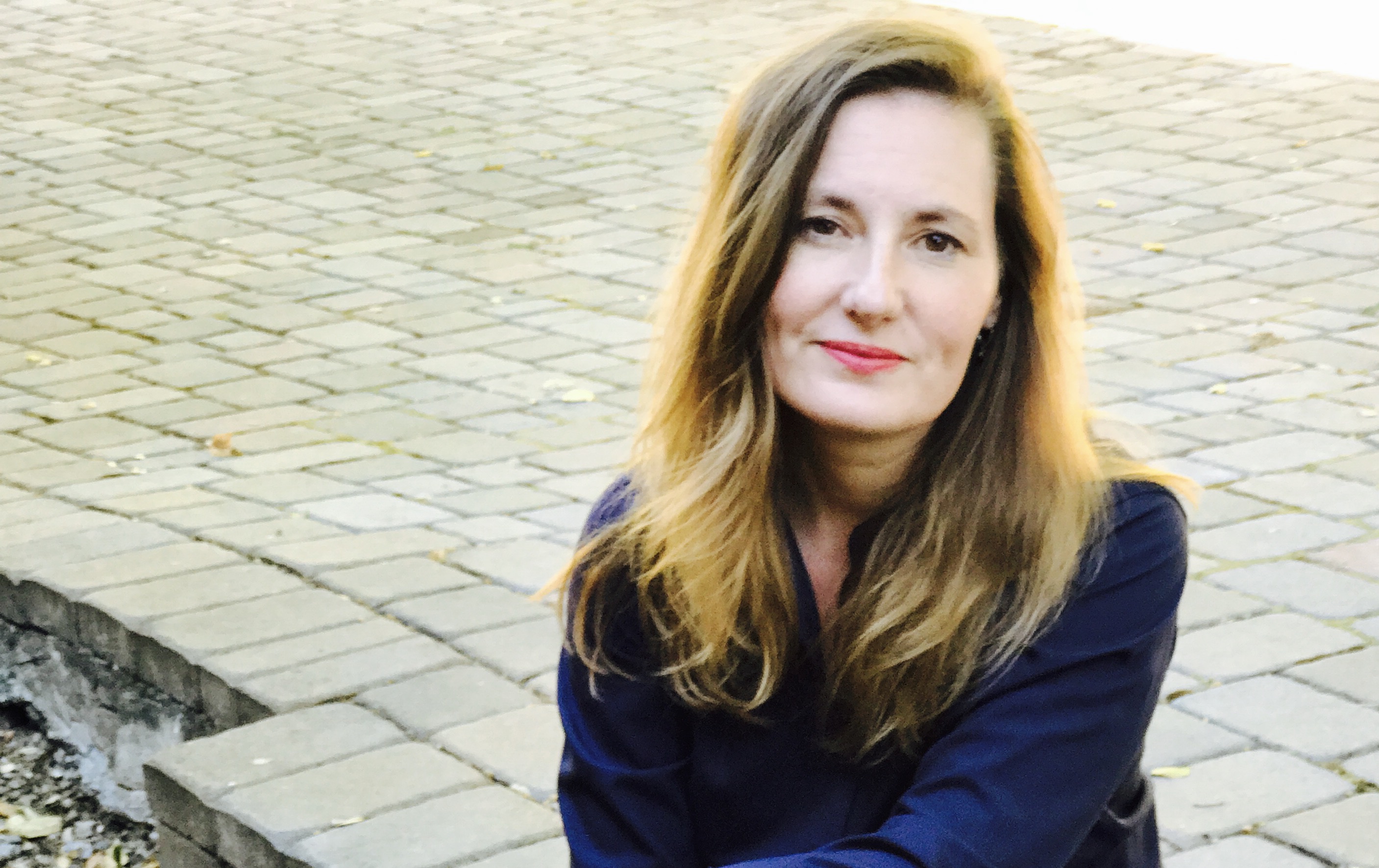 Michelle Richmond is the New York Times bestselling author of five novels and two award-winning story collections. Her books have been published in 30 languages. She has taught in the Masters of Fine Arts programs in creative writing at the University of San Francisco and California College of the Arts and has served as Distinguished Visiting Writer at St. Mary's College of Moraga, Bowling Green State University, and Notre Dame de Namur University. She has also designed and taught novel writing courses online for Stanford Continuing Studies. She is the founder and publisher of Fiction Attic Press.
Frequently Asked Questions
When does the course start and finish?
The course begins on January 1, 2020 and ends on September 30, 2020
How long do I have access to the course?
After enrolling, you have unlimited access to this course for one year - across any and all devices you own.
What if I change my mind?
I want you to be happy. If you are unsatisfied or the timing just isn't right for you, contact me within the first 30 days for a full refund.
Do I need to have an outline to start this course?
No, all you need is the desire to write a novel. Some participants will begin with a novel in mind, others will begin with a partial draft, some will begin with an outline, and some will begin with an entirely blank slate. I'm here to support you no matter where you begin.
Is this a workshop course?
This is not a critique or workshop course. You will receive word count check-ins from the instructor but you will not be submitting your work for critique. The purpose of this course is to inspire you and keep you motivated to get your words on the page.
I've already written part of my novel. Will this course work for me?
Absolutely! If you have a novel-in-progress, you can use the lessons and assignments to work through, expand, and streamline existing scenes. The assignments will help you discover new pathways in your novel and strengthen the existing structure. We have participants who have already completed a draft, as well as participants who are starting from scratch and others who have written a few chapters. We'll meet you where you are.
Why nine months? A typical novel is between 70,000 and 90,000 words. Nine months gives you the ideal amount of time to achieve the goal of writing 80,000 words. By breaking the big task of writing a novel into weekly small tasks, you will make real, recognisable progress that will keep you motivated. 2,500 words per week is manageable for most writers without being overwhelming. At the end of each month, you will have made serious progress on your novel.

Nine months is long enough to go deep and write a compelling story driven by complex characters, and it's short enough that you will stay motivated and engaged.
Make your time count.
How much time have you spent thinking about writing a novel? How often have you started a novel, only to become distracted or overwhelmed?
Your time is valuable, and your goal of writing a novel is achievable. Novel in Nine provides you with the tools, incentive, accountability, and community you need to complete your novel in exactly nine months.
Make your time count in 2020, and join us for Novel in Nine!