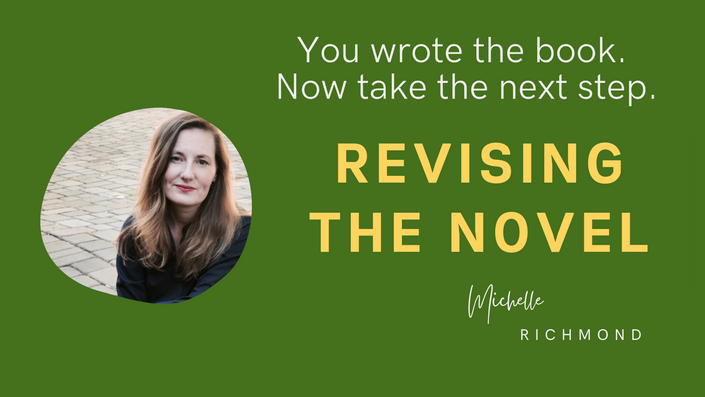 Revising the Novel
new for 2024
Is your novel draft finished, but you're not sure where to go from here? Do you feel like your story could be stronger, but you don't know how to fix it?

If so, Revising the Novel is for you. In this nine-week course, you will learn everything you need to know about revising your novel to send it out to agents and publishers.
Course dates: This course unlocks on January 1, 2024. You can access the lessons at your own pace. You will have access to the course for 18 months.
I've published six novels, and every one has gone through rigorous revision.I will take you inside my revision notes on bestselling novels, and will show you my process for transforming a novel from a draft to a publishable manuscript.

What you will learn in Revising the Novel:
How to identify and fix plot holes
How to test your protagonist's character arc
How to identify and fix pacing issues
How to structure your scenes and chapters
How to give your characters depth and complexity
How to revise for urgency, conflict, and suspense
How to make your dialogue do more for your story
How to revise your prose for clarity and style
How to create a consistent tone and style
How to proofread and edit your manuscript
This course is perfect for:
Writers who have a completed novel draft and are ready to revise
Writers who are struggling to identify and fix plot holes
Writers who want to create a stronger narrative arc
Writers who want to improve their pacing and scene structure
Writers who want to develop more believable and relatable characters

Enroll today and take your novel to the next level!