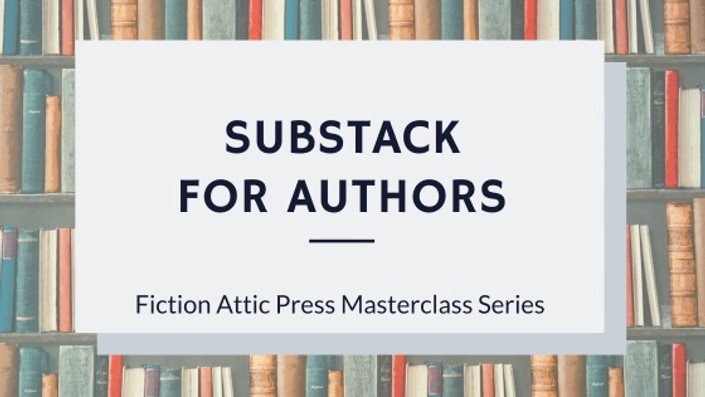 Substack for Authors (January 2024 Session)
How to reach new readers, supercharge your author newsletter, sell books, and serialize fiction with Substack
Watch Promo
Enroll in Course
Launch your Substack and grow your readership in this inspiring six-week course.
Substack is an amazing platform for writers because it requires no design skills, it keeps you motivated to write, and it helps you grow your audience organically over time. Whether you want to share personal stories, serialize a novel, sell your book, create an author newsletter, or simply provide a glimpse into the things you love, Substack can help you find readers and create community. If you want to earn money for your writing, Substack provides tools to do that too.
Course dates: January 8 - February 18th, 2024
Who is this course for:
You are a traditionally or independently published author who wants to keep your readers engaged and find new readers
You already have a book out or a backlist or
You have a forthcoming book and want to promote it without being "salesy" or
You want to migrate an existing email list to Substack or
You want to serialize a novella, novel, or memoir on Substack
You want to create audience and community around your writing
In this course, you will learn how to:
set up your Substack
create your profile and about page
migrate your existing subscribers to Substack
serialize a novel or memoir on Substack
promote a forthcoming book or backlist on Substack
set up sections within your newsletter
create images for your posts
use Substack's voiceover and podcast functions
set up paid subscriptions
make the Substack growth engine work for you
At the end of the course, you will have a professional-looking Substack with several completed posts, and you will be on your way to building an engaged audience.
What you get: 3 hours of video lessons, 18 written lessons, and ongoing discussion forums so that you can connect with the instructor and your classmates. New lessons will unlock each week.
There will be three optional live Q&As for this course. All will be recorded for playback for anyone who cannot attend.
All other lessons and discussions will be available for six months, so you can view the lessons and complete your assignments on your own schedule.
When you enroll in Substack for Authors Plus, you will also get instructor feedback on your posts.
Michelle Richmond's "Writing for Substack" course is superb. I had tons of ideas but zero structure in my head, and Michelle was an excellent guide...The lessons are very well structured, informative, easy to follow, and packed with excellent advice (that you don't get anywhere else) on writing in general and writing for Substack specifically. Plus, I have found Michelle to be extremely supportive, kind, welcoming, and inspiring. I can't recommend this course enough!
- Andres Celati, The Vinyl Room
Here are a few Substacks created in the first iteration this course, Writing for Substack, in February, 2023:
And the live-session Litcamp version of this course resulted in a San-Francisco centric Substack about Golden Gate Park, a newsletter about movies, and a delightfully illustrated newsletter about "medical mishaps"
Why I'm teaching this course:
I've been writing The Caffeinated Writer newsletter for a decade, in addition to my author newsletter. I also publish work by new and established writers through Fiction Attic Press. For years, I paid over a thousand dollars per year to send out my newsletters on Mailchimp. At the end of 2022, I realized the pricing model just didn't make sense, and I migrated all of my newsletters to Substack. I also created a new publication, The Wandering Writer, to share stories about writing and travel. I have been surprised and delighted by the motivation the Substack system provides, and by the way my audience grows organically without the use of time-consuming "lead magnets" and "marketing funnels." With Substack, it's all about the writing.
Among my audience, I notice a lot of subscribers have a "coming soon" page but haven't yet started their newsletter. I created this course to inspire you to start writing and hit the publish button.
Your Instructor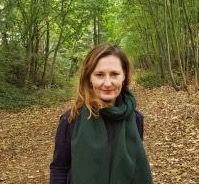 Michelle Richmond is the New York Times bestselling author of six novels and two story collections. Her books have been published in 31 languages.
She is the publisher of Fiction Attic Press and the founder of Fiction Master Class. She has taught in the Masters of Fine Arts programs in Creative Writing at the University of San Francisco, California College of the Arts, Bowling Green State University, and St. Mary's College of Moraga. She has served as Distinguished Visiting Writer at Notre Dame de Namur University and has designed and taught online writing courses for Stanford Continuing Studies.
Frequently Asked Questions
How long do I have access to the course?
You have access to the course for six months after enrollment.
Are there any live sessions?
We will have a live video Q&A in Week 1 & 4 (both will be recorded), and you will be able to interact with the instructor and your peers in the online discussions throughout the course. If you want to add a one-on-one video coaching session, please select the "Deluxe" option at checkout.
What if I change my mind?
I want you to be happy! Get a full refund within the first seven days of purchase if you decide the timing or the course isn't right for you.
Does this course include feedback on my writing?
If you want feedback on your Substack posts, please select "Substack for Authors Plus" at checkout.
Are you ready to get started? Do you want to build a writing habit and engage new readers? Replace the "Coming Soon" page on your Substack with your first post, and start growing your audience today.